MARINE VESSEL SERVICES PORT ADELAIDE
BECKER ENTERPRISES is a long established highly respected boat & yacht repairer in Port Adelaide, a family owned and operated Marine Services Company who ensure top quality honest marine services at competitive prices.



Based at Port Adelaide in South Australia,
Klaus Becker is a highly qualified yacht & boat repairer providing 'onsite' Mobile Marine Services to  owners at all major Adelaide Marina's.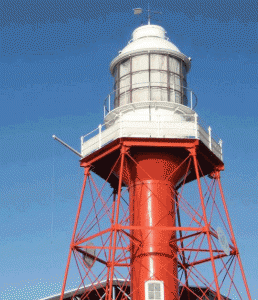 Yacht & boat repairer with mechanical engineering workshops provide a multitude of marine service capabilities. Machining of bronze, stainless steel, aluminium and ferrous metal to make or repair parts no longer available is our specialty. We provides repairs to propellers and re-bushing as well as propeller shaft fabrication and installation of bearings, seals, shaft anodes and couplings.
Welding of aluminium, mild and stainless steel can be performed at the marina avoiding transporting the vessel. Welding includes modification and repairs to pushpit rails and fabrication of electronic instrument mounts.
Mechanical Engineering also includes fabrication and machining of GRP, polyethylene, plastics, fibreglass, composite materials and various marine timbers.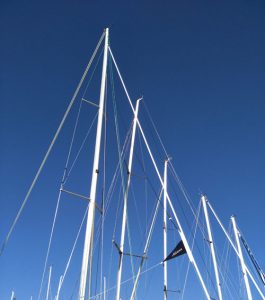 Klaus also provides on site hull services and repairs including antifouling and painting.
Mast work consists of rigging, stepping, and installation of equipment and electrical  cables for furlers, navigation lights, spreader lights, radio antennas and radar cables, wind vane and anemometer transducer installations. Klaus also carries out mast inspections and surveys.
On deck, mounting and wiring of capstan winches, rigging hardware, search lights, hatches etc.
Below deck work includes installation and service of bilge, deckwash and fresh water pressure pumps.
Engine servicing includes repairs and replacements of main propulsion and generator engines, sail and sterndrives. Steering services include installation of autopilot hydraulic pumps and mechanical rudder stock and quadrant interfacing to mechanical, rotary and wheel pilot actuators.
Becker Enterprises  take pride in being fully insured and compliant with Occupational Health and Safety requirements in order to maintain a safe work environment. They are authorised to carry out service work in all marina's. Vessel lift capability is at Klaus' disposal enabling the removal vessels from the water for hard stand work .
Klaus' workshop facilities are modern and fully equipped to enable a professional finish by qualified shipwrights and marine engineers. All work is to the highest standard and at competitive prices. Vessel survey services are also available.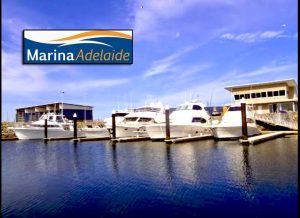 In summary…Becker Enterprises is a 'one stop shop' avoiding the use of third parties to move the vessel, slip it, manufacture and provide parts and equipment and have others to fit and install them. Boat owners can rest assured Klaus will take care of everything to a high standard.